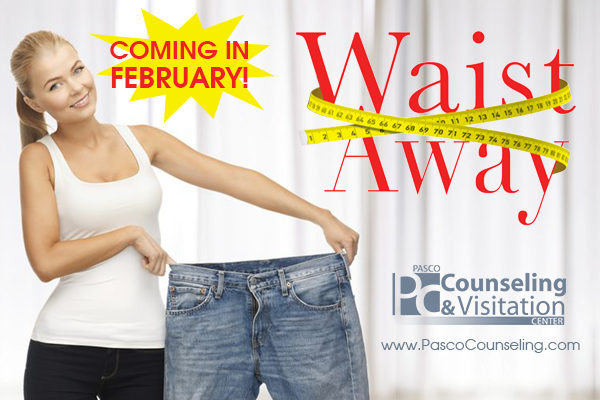 How many New Year's weight loss resolutions have you made over the years? How many have you actually kept? Research tells us that out of the millions of people who make personal health resolutions each year, only a mere 8% keep them! So many of us make resolutions with good intentions, but find out that they are often not very realistic.
Well, I have good news! If you want to improve your overall health and get rid of some excess weight in the process, then our Waist Away group is just what you need to make it happen! Join with others who are working toward the same goals in an atmosphere of encouragement and support while learning practical strategies for weight loss and a healthier you.
No need to eat salad each day for 6 months or drink bland shakes for meals, instead of real food. Nope, those days are gone. Instead, learn how to identify your true hunger clues, curb those pesky cravings, and eat healthy without depriving yourself of your favorite foods—all while improving your health and losing weight.
Get started on your journey to wellness with this 6-week workshop at Pasco Counseling beginning on February 4th. Come together with folks like yourself who understand your struggles and can provide you with the information and support you need to be your healthiest self. Don't delay—this is your year! Make it happen!
Tags: health, healthy habits, new you, overeating, Weightloss