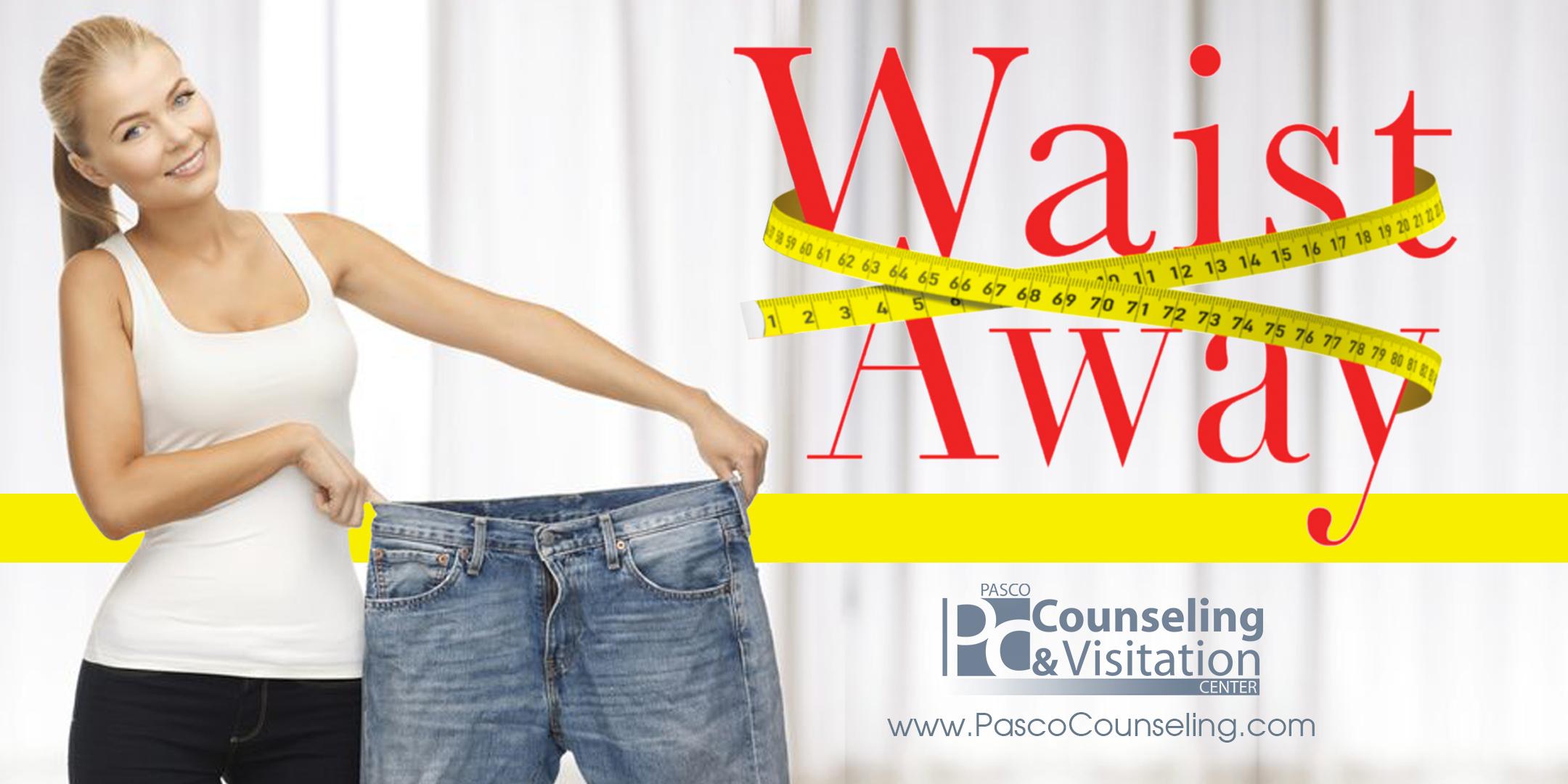 6-week weight loss program that will help you identify the causes of emotional eating. Waist Away is taught by Pasco Counseling & Visitations Certified Life Coach Kerry Iannone.
Monday Evenings at 6:30pm starting January 20th
For more information please call 727-282-4409.
The Waist Away book by Chantal Ray is recommended but not required. Available for purchase at Barnes and Noble or Amazon.